Satsuki Nakamura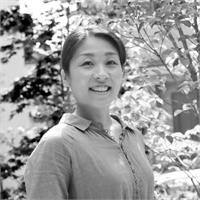 2009年以来 継続的にマーク・シュヴェイマのもとで勉強している。ジャズダンスの背景とヨーガと両方の視点から体の使い方をよく理解し、初めて体を動かす人に丁寧に指導する.
「クラスでは、身体とのコミュニケーションを通して、マットの上や日常生活での小さな発見や些細な変化を一人一人が楽しんでいけるよう、ゆっくりと色々な方向から心身を観察していきます。これは私の好きな観察の手段のうちの一つです。皆で一緒に楽しんでいきましょう!」
全米ヨガアライアンス200時間修了
Since 2009, she has been continually studying with Mark Shveima.
"In my classes, I will guide you through communicating with your body to observe the body-mind from multiple viewpoints. When we do this, we begin to notice and enjoy the subtle and small changes within us, not only on the mat but also in day to day life. This is my favorite way of observing myself. Let's enjoy discovering new things about ourselves together!"
RYT 200 Yoga Alliance certified teacher
Satsuki Nakamura is currently not instructing any classes.